If you have ever read the financial breakdown of investments made by airports, it is apparent that a major portion of capital is spent on infrastructures such as runways and passenger terminals.
These 2 pieces of infrastructure are typically the most expensive overheads for an airport on both initial and recurring investment basis. They are integral assets to an airport, yet they can also be referred to as "sunk assets". Sunk assets are assets that can't be sold.
There are many factors that make airport runways expensive to construct and maintain to the required standard.
Regulatory
From a regulatory point of view, there are a plethora of factors required to satisfy the aviation regulator. This consists of a stringent list of requirements in large commercial airports which the public uses.
Exact factors and criteria vary based on country, but the airport operator will be expected to meet specific requirements to comply with the regulation. Such requirements include ensuring correct runway markings as per the National Aviation Authority's standards and ensuring runway length and width is sufficient.
Infrastructure such as Instrument Landing Systems (ILS), navigational aids, runway safety area (RSA), and runway lighting must be compliant with the pertinent regulations.
These systems put in place are critical to the safety of aircraft arriving and departing and therefore must be implemented and maintained correctly.
Navigational aids such as the ILS and VOR systems of an airport must also be regularly maintained via testing and calibration. This is a costly expense for the airport operator as this activity usually must be outsourced.
Regarding the runway safety area, a system is known as Engineered Materials Arrestor System (EMAS) is commonly implemented in major airports across the world. While this system is proven to be extremely effective in preventing runway overshoots by aircraft, it is expensive to install.
Runway lighting along with the Precision Approach Path Indicators (PAPIs) is also a recurring expense due to the high levels of maintenance required.
Land Required
The land required is also another major expense when constructing a runway. Large commercial airports such as London Heathrow are situated in densely populated areas. To expand the airport via new runways, there is often the need to buy land from local residents.
This is extremely costly and lengthy as a process due to objections that may be made by local residents and authorities. The Heathrow third runway controversy is a prime example of this issue, in which a dispute occurred for years between airport management and local residents.
This resulted in a highly costly legal dispute for the airport along with purchasing the land of residents.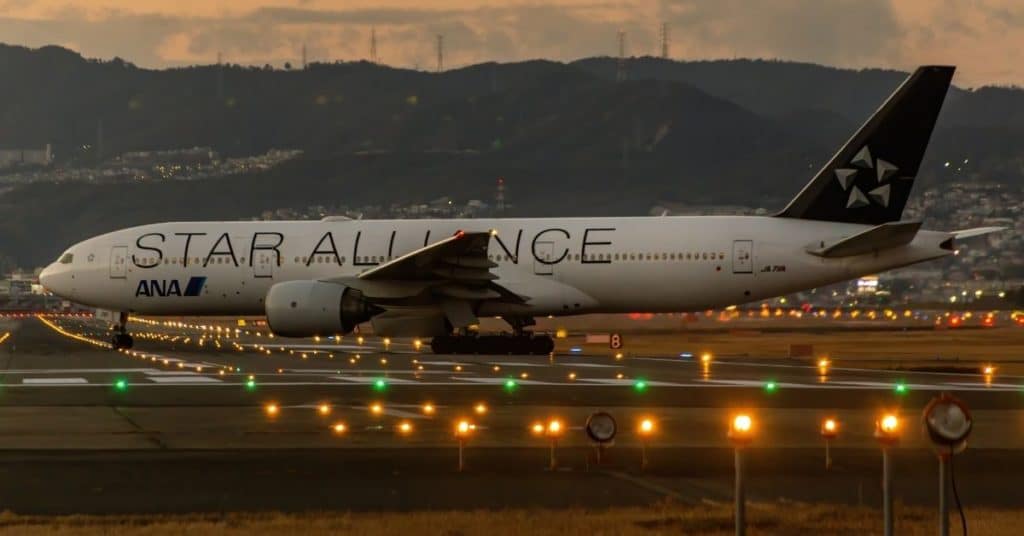 Airport Runway Materials
Another factor that heavily inflates runway construction costs is the price of materials. Large commercial airport runways are typically constructed from concrete, asphalt, or bituminous (or a combination of all). These material costs can fluctuate over time.
Labour
The high level of skilled labor and expertise required to plan and construct new runways can cost millions. This does also not take into consideration the aviation/airport consultant fees which may be incurred throughout the process.
Airport Planning
As outlined above, the planning phase which consists of seeking approval from aviation regulators and local authorities can be a time-consuming and expensive process.
The number of stakeholders which must be consulted can be on a huge scale due to the intricacies which are affected by the construction of a new runway.
In these circumstances, it is not uncommon for various disputes to arise in relation to the proposed runway construction. Legal fees can be mounted quickly.
Runway Maintenance
The recurring maintenance costs of an airport runway are significant. Aside from surrounding infrastructure maintenance (runway lighting, navigational aids, etc), the runway must be resurfaced every 5-10 years.
This can involve closing the runway for days or weeks on end, leading to a huge loss of revenue. This is particularly true for single-runway airports.  
Restrictions
Under the planning phase for the airport runway, there may be limitations specified by local authorities. These limitations come in the form of airport or runway curfews in which operations must be ceased from a set period.
This set period is usually from late at night until early morning. This can lead to a loss of revenue for airports as operations may be restricted. This is especially true for airports that facilitate cargo flights at night.
Noise Abatement Departure Procedures (NADP)
In airports that are situated in congested, densely populated areas, Noise Abatement Departure Procedures (NADP) may be required to be implemented. NADPs specify how an aircraft can reduce noise during departure while also maintaining a safe margin.
NADPs typically come in the form of an aircraft reducing or maintaining a particular speed after take-off, until it has reached a specified altitude.
Failure to comply with published NADPs or night-time curfews can lead to significant fines being issued to the airline and/or airport operator.
Bird Control
Bird strikes pose a hazard to the safety of aircraft. As a result of this, airports usually have designated bird strike control and prevention teams that actively attempt to mitigate bird strikes.
This is typically an activity performed around or in the vicinity of runways, it can be costly due to the requirement for dedicated personnel and equipment.
Air Traffic Control (ATC) Requirements
At major commercial airports, runways are controlled by ATC services. Each runway typically requires a set of controllers to safely monitor and control arrivals and departures. These services are costly to maintain due to the high level of expertise required.
FOD Inspections
Airport runways typically require an hourly Foreign Object Debris (FOD) runway sweep, in which airport personnel inspects the runway surface for objects which may cause a hazard to aircraft.
This requires dedicated personnel with specific training in order to effectively conduct this inspection.
Again, this greatly contributes to the costs associated with the upkeep and maintenance of an active airport runway.
Read More: